SUN'S EDUCATION SCHOLARSHIP AWARD 2018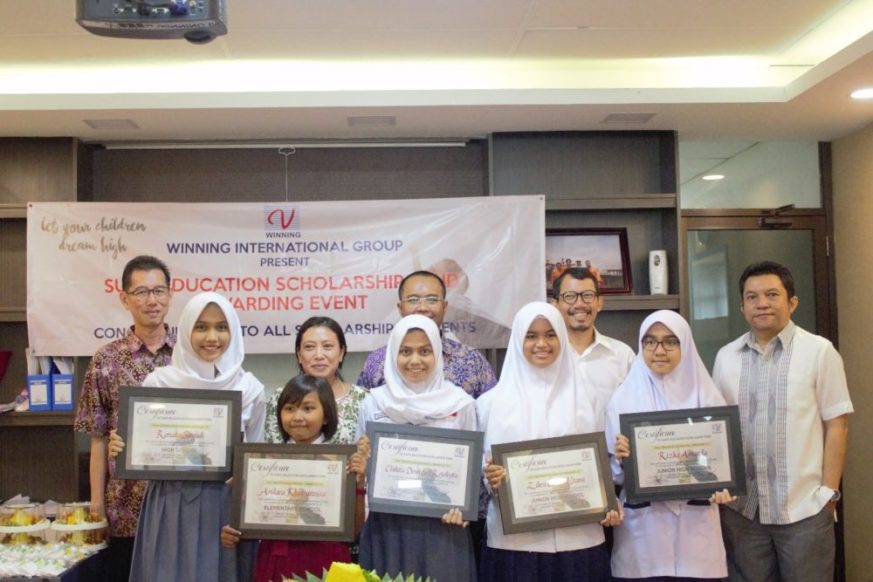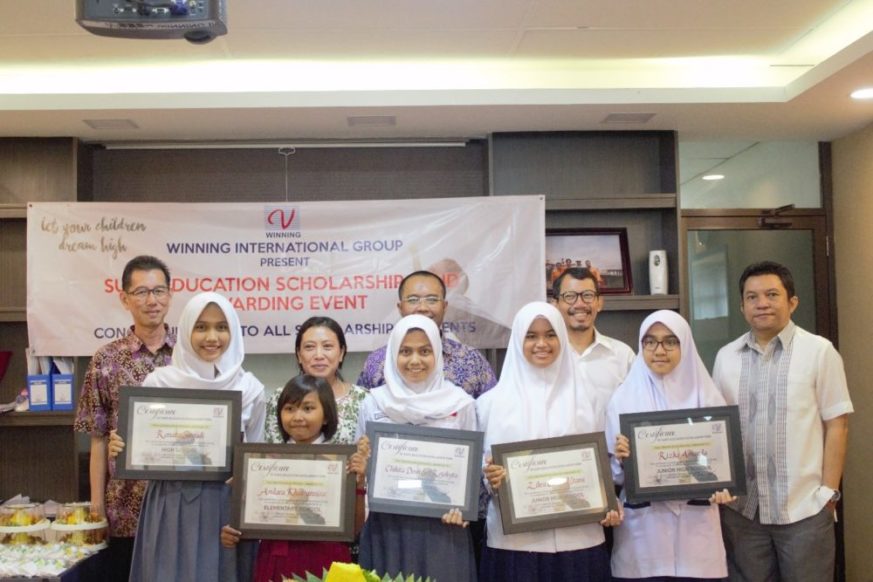 Sun' s Education Scholarship Award 2018
' Let Your Children Dream High  C and Make it happen'
By : Nadia Devita
' Education, is the most powerful weapon which you can use to change the world'
Quote by Nelson Mandela
South African Statesman
1918 to 2013
President Sun Xiushun launched a Scholarship Educational Fund Program in early 2018. The program itself is made for crew' s children who are still studying in Elementary, Junior High and Senior High School. The program is part of company concern to Crew' s well-being, include but not limited to support their children to get better education. The program will be held every semester, open every January and July, with scholarship fund varies from Rp 6.000.000 for Elementary, Rp. 12.000.000 for Junior High School and Rp. 18.000.000 for Senior High School.
The Award Ceremony was conducted in our WLSMS office, Jakarta on 28th February 2018.
We hope that the program can encourage our children to study hard and able to participate in our program.
Two testimonies from award winners below:
' I am so happy when they told me I got the award. With the fund I received, I can buy more books since reading is my hobby. I will study harder, so I can still participate in the program. Thank you, Winning !'
(Andara Khairunnisa, 11 years, 3rd place Awardee for Elementary Level)
'  I am thankful to Winning for the awards that I received. I hope that I will be able to make use of it wisely. Hopefully, the program continues, and more children get the benefit out of it. Wishing PT Winning all the best in the future .'
(Zikra Cahya Utami, 14 years, 3rd place Awardee for Junior High Level)