SMB WINNING CONSORTIUM INVESTS TO COMPREHENSIVELY REPAIR THE HIGH-STANDARD IRON BRIDGE FOR BOKE PEOPLE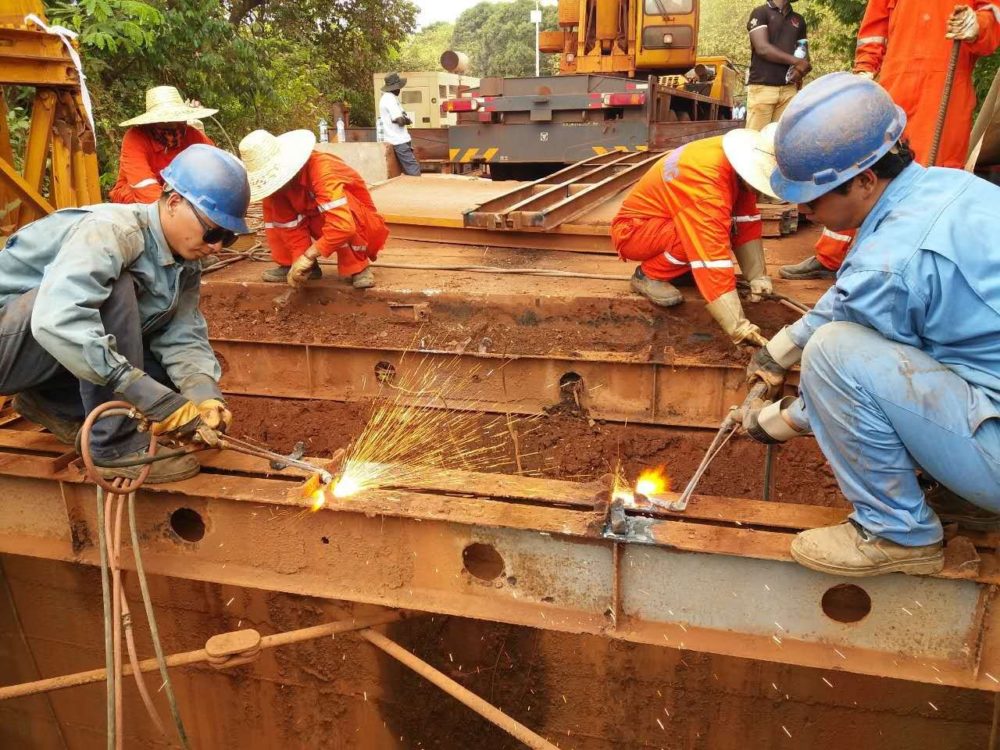 On Thursday, May 25, 2017, after launching a series of governance projects of rural road, SMB conducted the repair project of Corera iron bridge. Corera Bridge is the important transportation junction and channel connecting Boke. Out of the long-term disrepair, the bridge floor and bridge girders had the potential danger all the time. In order to ensure the safe and convenient travel of local villagers and ensure the smooth traffic of Boke, SMB Winning Consortium decided to invest to repair the high-standard iron bridge for Boke people.
The representatives of the local government and benefited towns and villages, Mr. Wang, Barmaster of the enterprise and Mr. Chai, Director of community relationship attended the ceremony.
Balla Moussa Keita, Deputy Director of SMB Department of Community Relationship, clearly stated that this measure was one of the projects for the enterprise to develop the local community projects and another important contribution made by the enterprise after a series of community contributions including well repair, construction of solar energy road light, medical health center and rural road governance for local villagers,?The repair of the iron bridge greatly satisfies the public??s urgent demand of transportation and keeps in line with SMB??s will of developing the local economy.