Winning Consortium Feitsui-Renhe Hospital officially Opens!
onakry, October 19, 2022 – The SMB Winning Consortium is inaugurating its new multi-purpose hospital in Dapilon, Boké Prefecture, which will improve access to health care for local communities.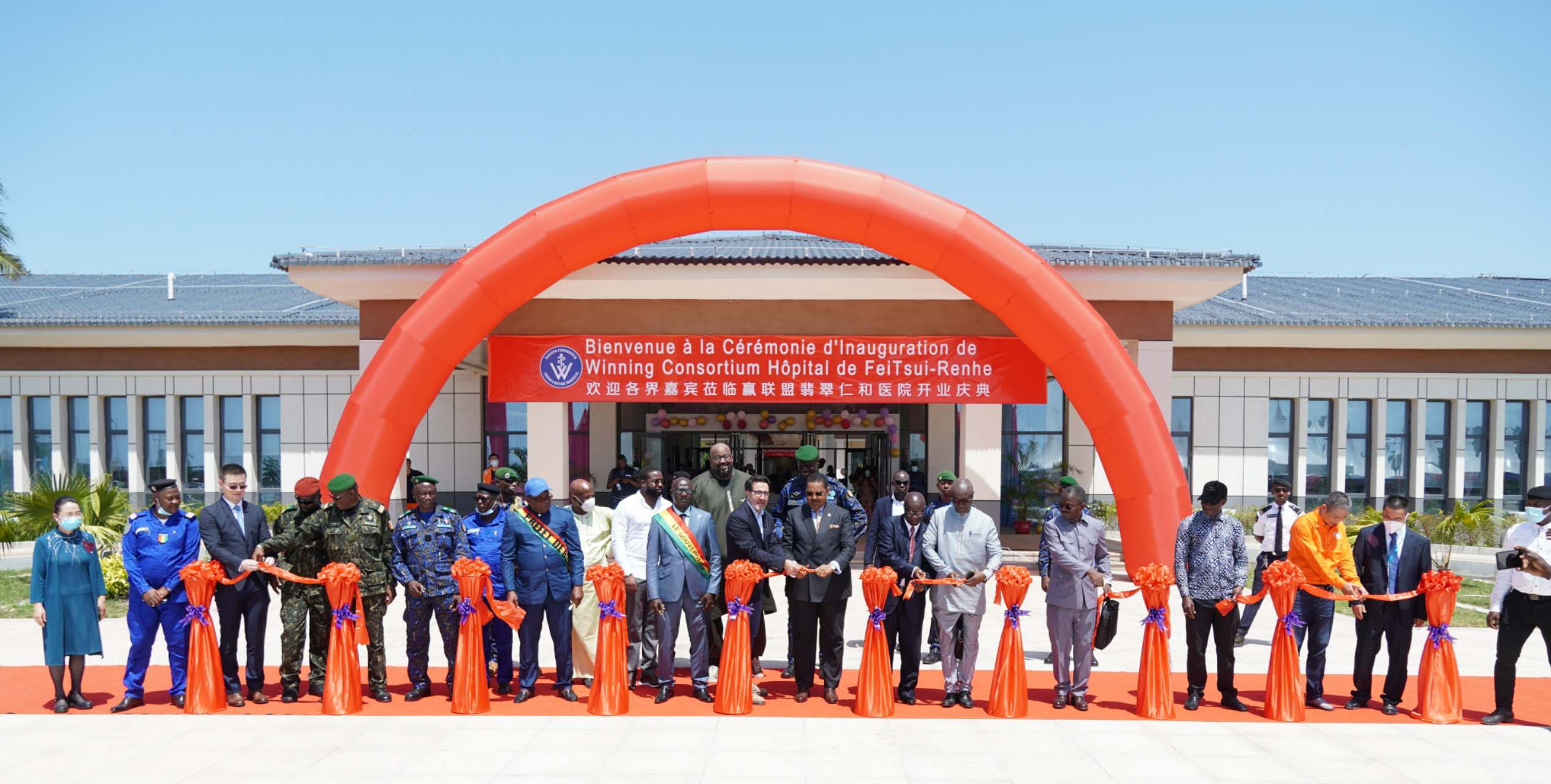 In a ceremony attended by public authorities and SMB Winning Consortium's management, SMB Winning Consortium inaugurated its new hospital on October 19. The ceremony was presided by Dr Mamadou Péthè Diallo, Minister of Health and Public Hygiene while the Prime Minister was represented by two of his advisors.
The Fei-Tsui Renhe hospital located in the district of Dapilon, in the Boké prefecture, will include several medical services, to treat many different pathologies.
Services will be administered by qualified personnel, including 10 doctors, 2 surgeons and 10 nurses. An emergency service will also be available 24 hours a day, 7 days a week, to deal with serious accidents.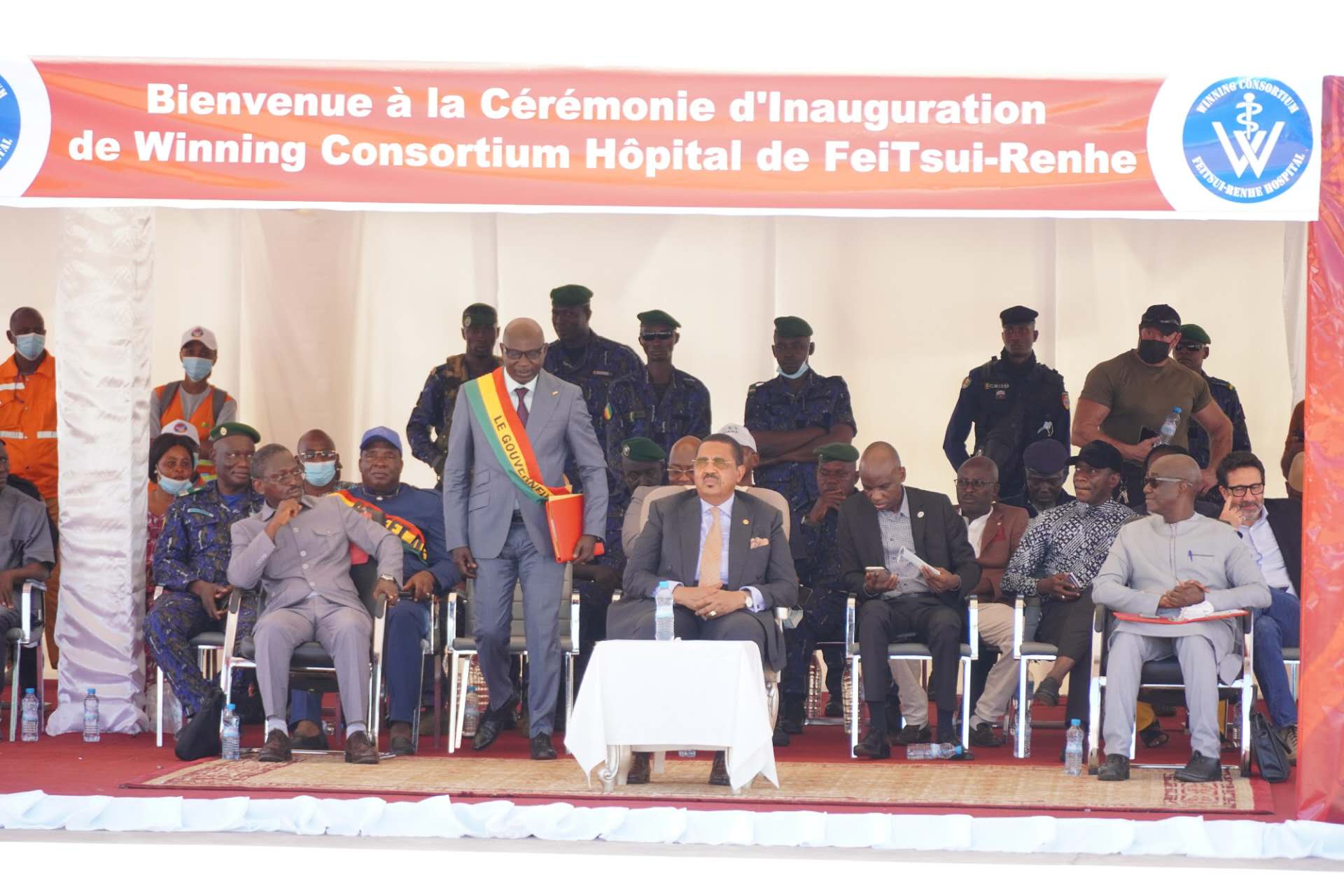 The Consortium has equipped its hospital with state-of-the-art technology, with advanced imaging equipment including digital radiography, Doppler ultrasound, and CT scanners, allowing for more accurate diagnosis and better patient care.
"Creating shared value to ensure sustainable development at the local level is at the heart of the Consortium's DNA. The construction of this new hospital is a concrete action of the Consortium that corresponds to the will of the Guinean government to improve the living conditions of its citizens. Rest assured that we are fully committed to contributing to the social development of Guinea," said Mr. Zhaosheng Wang, Representative of SMB Winning Consortium, in his speech.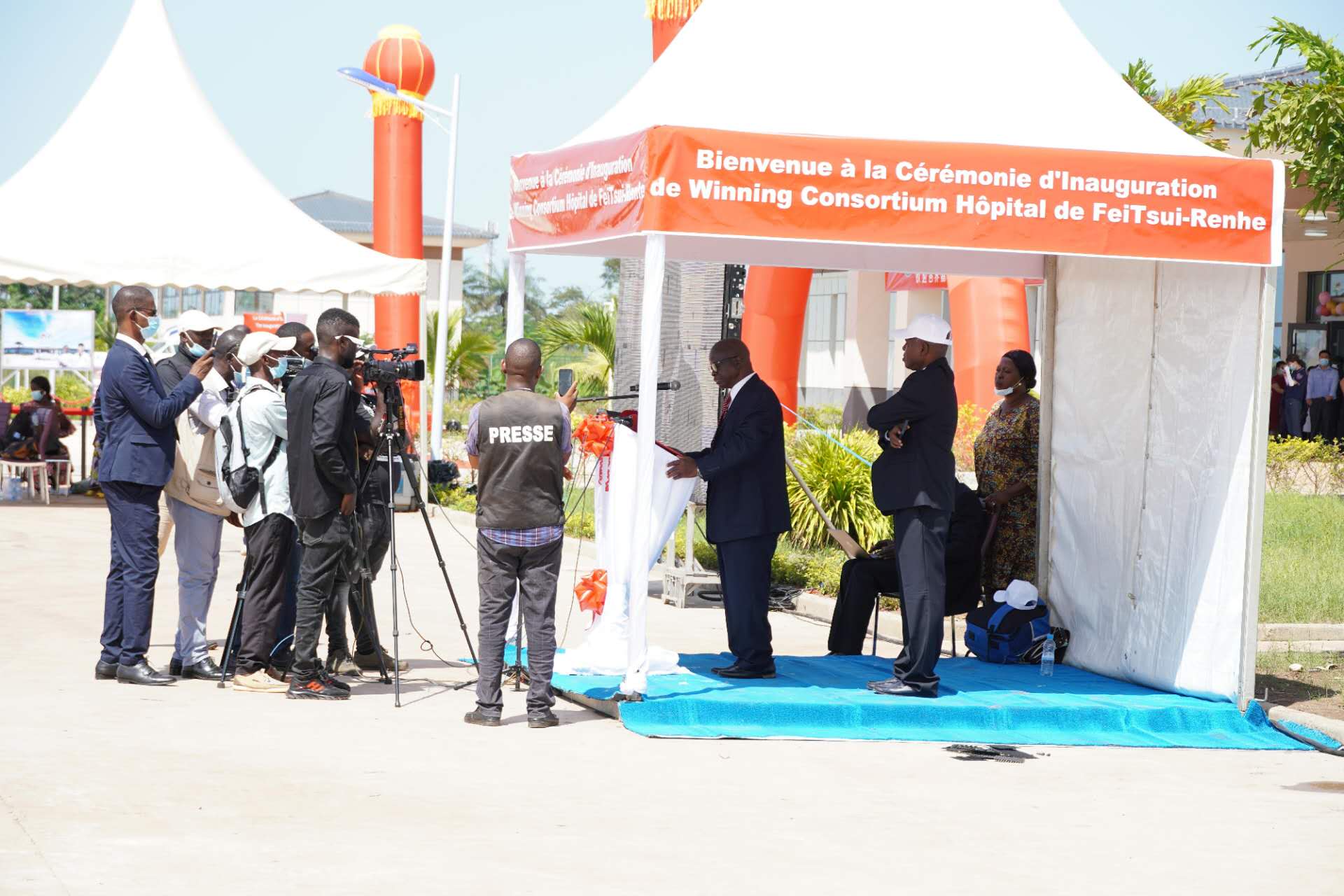 The construction of this hospital fits perfectly with the Guinean government's program to provide better health services to its people and further demonstrates the Consortium's commitment to Guinea. The SMB Winning Consortium aims to contribute to economic and social development through its investments in a number of areas including infrastructure, education, and health, in order to improve the lives of Guineans over the long term.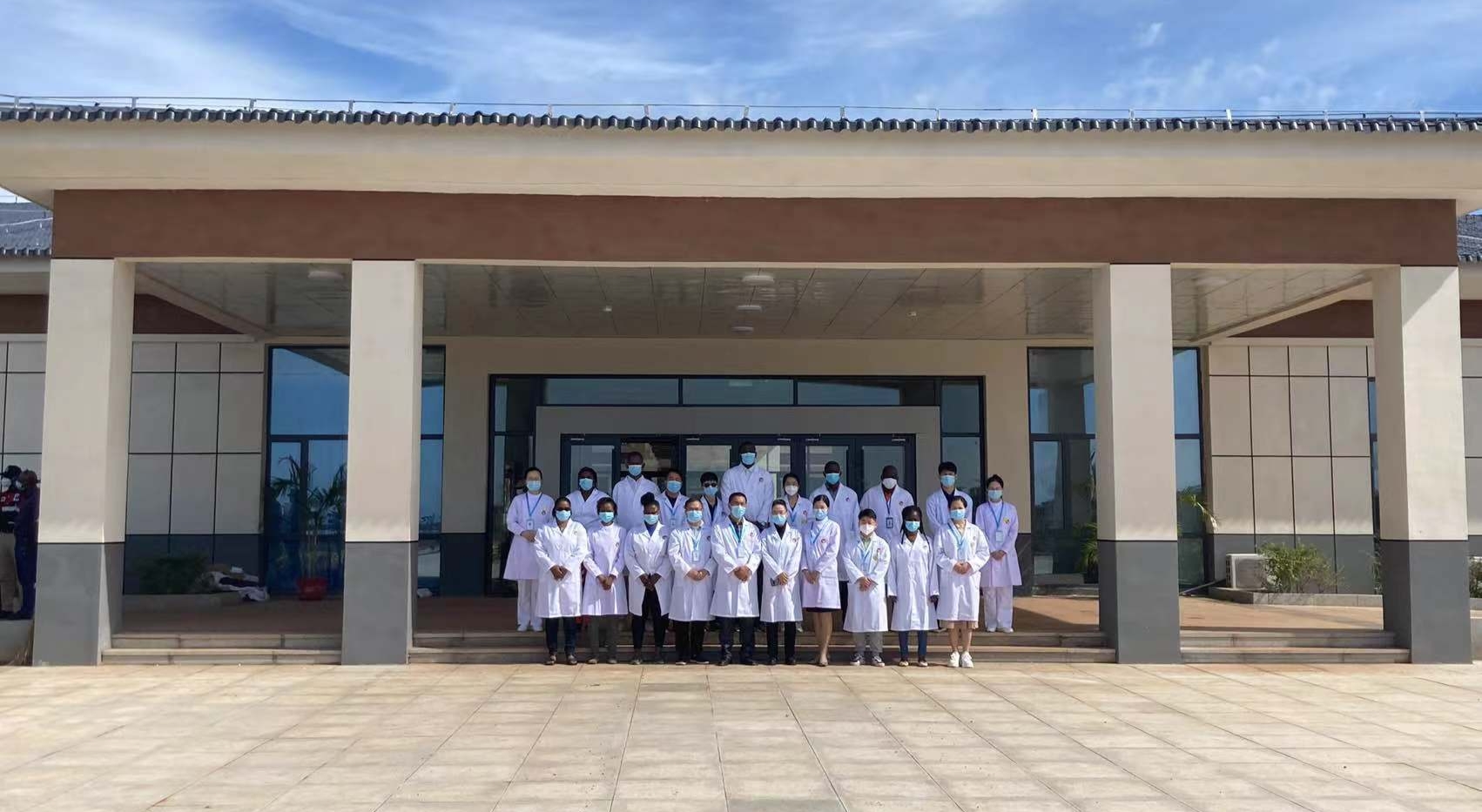 About the SMB-Winning Consortium
Founded in 2014, the SMB-Winning consortium brings together four international partners in bauxite mining, production and transportation: Winning Shipping Ltd of Singapore, a leading Asian shipping company; UMS, a transportation and logistics company that has been operating in Guinea for more than 20 years; Shandong Weiqiao, a major Chinese aluminum company with 160,000 employees and annual sales of US$45 billion; and the Yantai Port Group. The Republic of Guinea, a partner in the project, is a 10% shareholder in the Société Minière de Boké. Since its inception, SMB-Winning has invested more than US$1 billion in its mining operations in the Boké region. The consortium, which directly employs over 9,000 people, has also built and manages two river ports.