SMB, Winning sign deal with Guinea for alumina refinery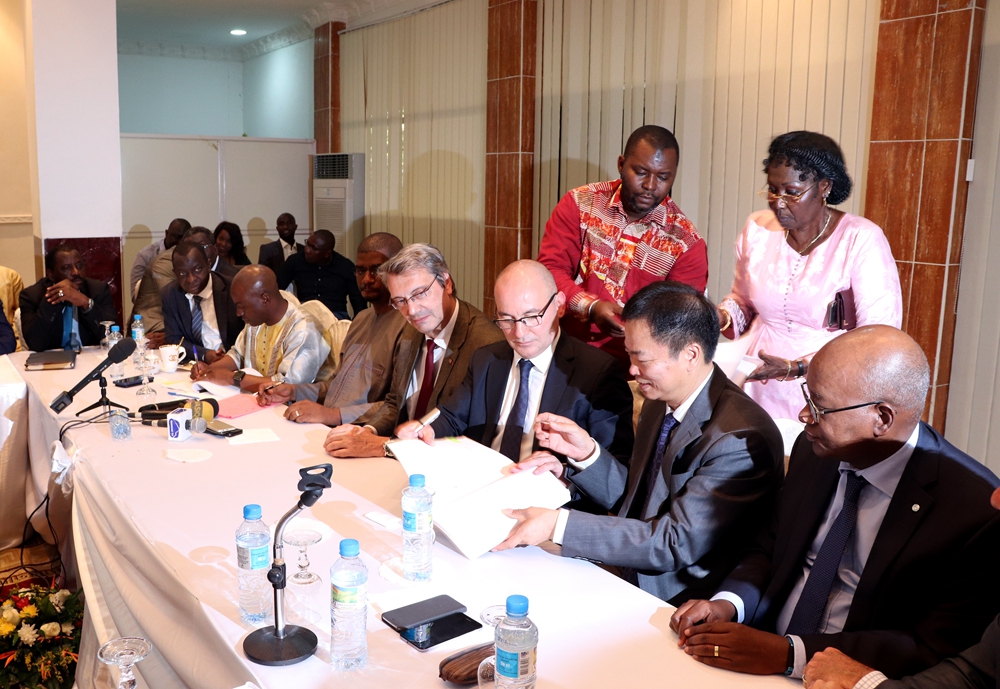 DAKAR – A consortium of the Societe Miniere de Boke (SMB) and Singapore's Winning Shipping signed an agreement on Monday with Guinea's government to build the country's first refinery of alumina, which is used to make aluminium.
The 1 million tonne per year refinery is part of a $3 billion project to develop Guinea's bauxite industry, the largest in Africa.
The West African nation is home to about a third of the world's bauxite reserves, and output of the aluminium ore more than doubled last year to about 50 million tonnes on the back of investments by aluminium giant Alcoa <AA.N> , Rio Tinto Alcan and private investment gorup Dadco.
But the country has no facilities to transform those reserves into higher-grade alumina, which can fetch higher prices on world markets.
In a statement on Monday, the consortium said it had signed three agreements with the Guinean government for construction of the project, which is due to start next year and is expected to be completed in 2022.
In addition to the refinery, the agreements include access to new mining areas and the construction of a 135 km (83.89 miles) railway line in a corridor connecting SMB's bauxite mines in Boke to reserves in the northwestern region of Boffa.
Production is projected to reach 10 million tonnes in the first year of operations, rising to 20 million tonnes in 2023 and 30 million tonnes in 2024, said the statement.
The bauxite industry has taken on greater significance for the economy in Guinea, where the development of huge iron ore deposits in its forested interior stalled due to a slump in global commodities prices in 2014.
But the industry has been rocked by riots and strikes in the mining town of Boke over a perceived failure of the mining sector to raise living standards.
SMB – owned by Guinea, China's Winning Shipping Ltd, Shandong Weiqiao [SDWQP.UL] and UMS International Ltd – lost between 1 million to 1.2 million tonnes of bauxite production following a nearly two-week strike in May this year. REUTERS