History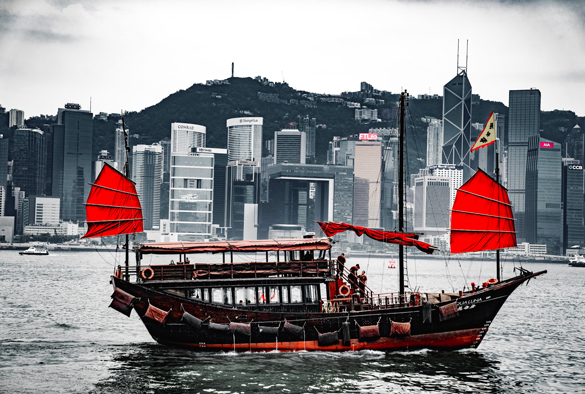 WINNING SETUP
Founded in Hong Kong by Mr. Sun Xiushun, Winning Shipping Co., Ltd. is committed to providing bulk cargo transportation services to domestic and foreign cargo owners, especially Chinese non-ferrous metal enterprises.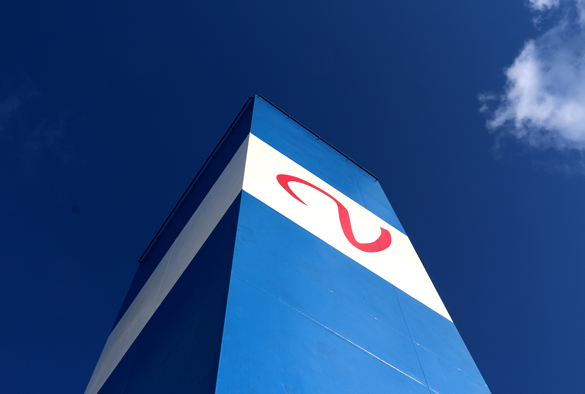 WINNING BRAND
Winning Shipping was recognized by the international shipping market in Chartering Business. The company transformed to be a major Operator company in Bauxite seaborne transportation from Indonesia to China.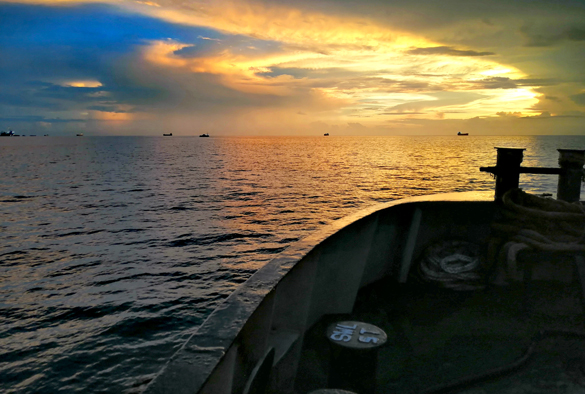 THE BOOMING OF ALUMINIUM INDUSTRY IN CHINA LED TO THE BIG LEAP OF BAUXITE SHIPMENT TO CHINA, WINNING REACHED 3 MILLION TONS
Winning' s carrier bauxite mine broke through 3 million tons, and the shipping business began to make great strides.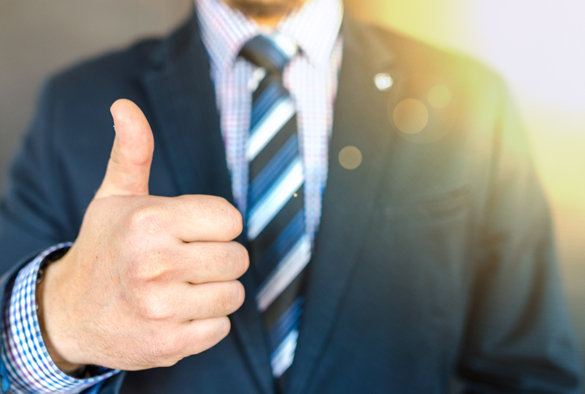 BOOMING OF INTERNATIONAL SHIPPING INDUSTRY,NEW STRENGTH JOIN THE WINNING, WINNING STRIVED TO DEVELOP NEW CLIENTS
Senior shipping elites and new forces joined Winning to form the Winning Shipping team.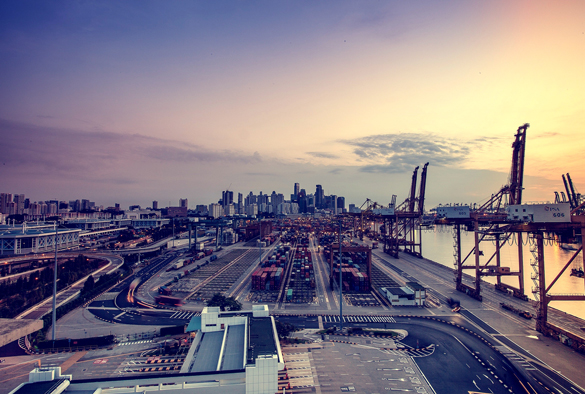 WINNING SINGAPORE
Winning shipping landed on Singapore, starting WINNING ALLIANCE (S) PTE LTD, overseeing the management and operation of the group.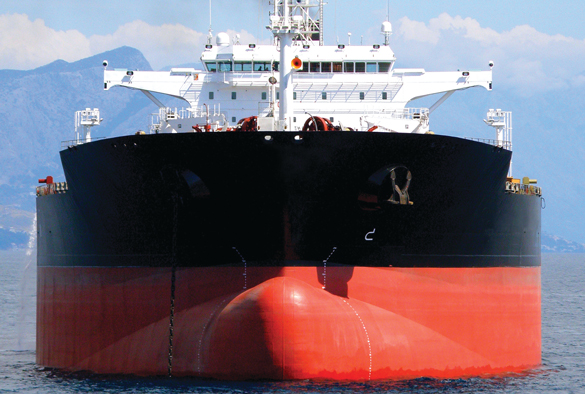 SHIP OWNER
The company expanded in the ship owning area. Joint venturing with Mingtai Shipping, Winning became a ship owner by acquiring our first CAPE size vessel named as WINNING BINTAN.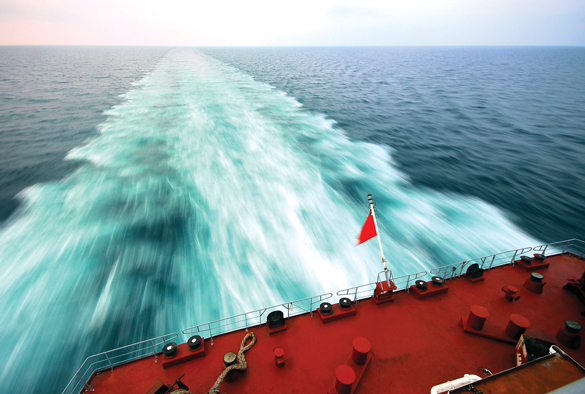 BAPTISM IN STORM
Global shipping downturn came, closely following the financial crisis in 2008. Winning shipping stood steadily and successfully overcame the crisis and built an outstanding market reputation, through bauxite trading, stock of port and efficient utilization of shipping capacity.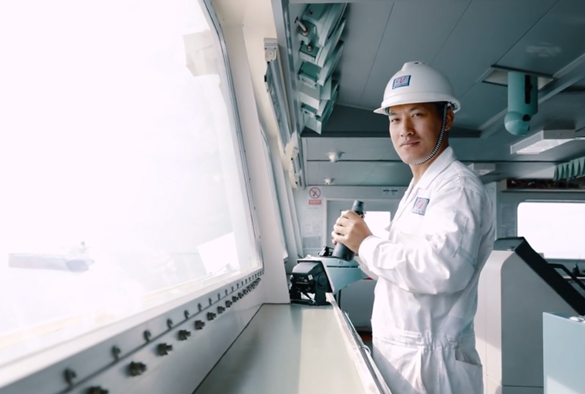 SHIP MANAGEMENT
The company started to expand its own fleet since 2009, with acquiring multiple ships including SUNNY VOYAGER SUNNY CARRIER SUNNY PARTNER??SUNNY SAILOR and etc. New subsidiary ship management company has been built to manage own and partners ships, as well as recruit our own ship crew. The company and shipping team relocated to THE CENTRAL at the side of Singapore River in June 2009.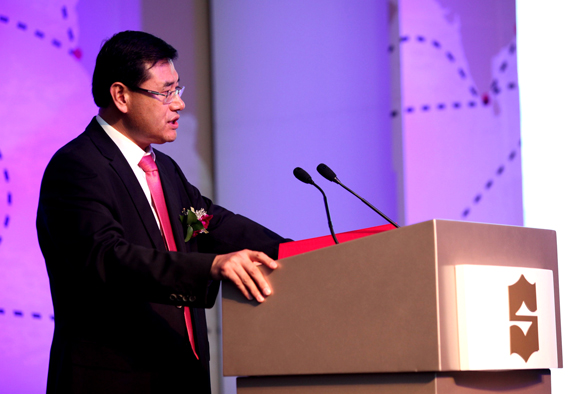 GROUP FOUNDED
WINNING INTERNATIONAL GROUP was officially founded, integrating Winning shipping operation, vessel management, resource development, trading and service and other core business, to be an integrated shipping enterprise. After the founding of the group, business grew rapidly. Since 2010, the group started to recruit local talents in Singapore.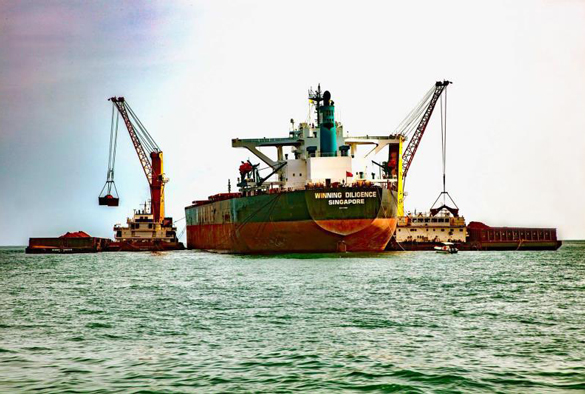 SPECIAL FLOAT CRANES
End of 2011, the company reached annual shipping volume of 37 million tons bauxite by using our innovative special float cranes to load the vessels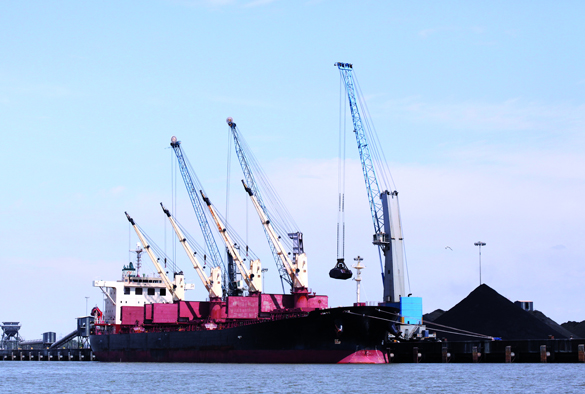 DEVELOPMENT OF VESSEL FLEET
Two 58000DWT new handymax bulky ships at Nantong NACKS was delivered for operation, named as WINNING ANGEL and WINNING BRIGHT. Logistics Team Logistics team as set up to expand business scope to marine logistic management and operation. Two large scale floating coal terminal were built in JINLING Shipyard for operation and management of coal transship at Kalimantan, Indonesia.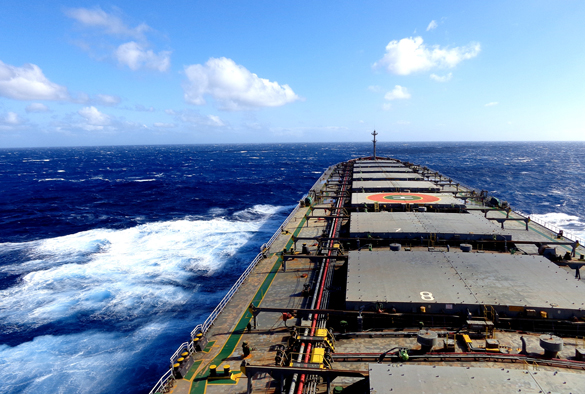 WINNING 10 YEARS
WINNING INTERNATIONAL GROUP expanded shipping routes and provided the best, the most reliable and low cost service to the customers.
The company started to ship Bauxite from Kuantan, Malaysia in 2013 and relocated two modern floating cranes Winning Giant and Wining Titan to loading OGV at anchorage.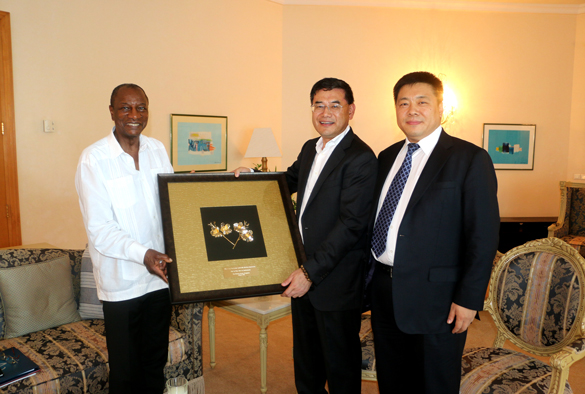 WINNING IN AFRICA
President Mr. Sun led a team into Guinea, Africa to explore resources and develop new business. Three large scale floating cranes were built and thus improved the anchorage freight mode.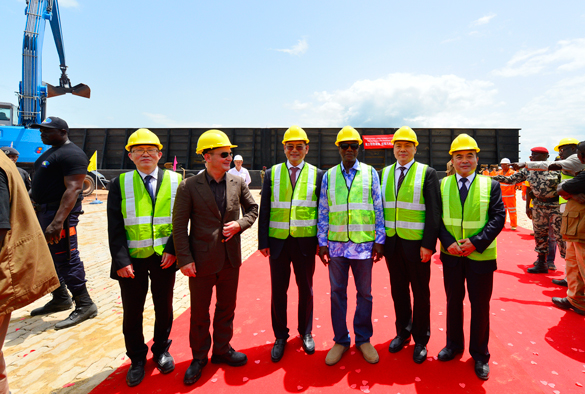 DEVELOPMENT AND CONSTRUCTION
Winning group led our partners to Guinea for resource development, harbor construction, marine logistics business and establishment of resource channel between Guinea and China.
The construction of harbor was completed on 20 July, 2015. The first SMB shipment of Bauxite was carried by WINNING CONFIDENCE from Guinea and arrived at Yantai China on 13th Nov. A new Bauxite supply chain between Guinea and China was established.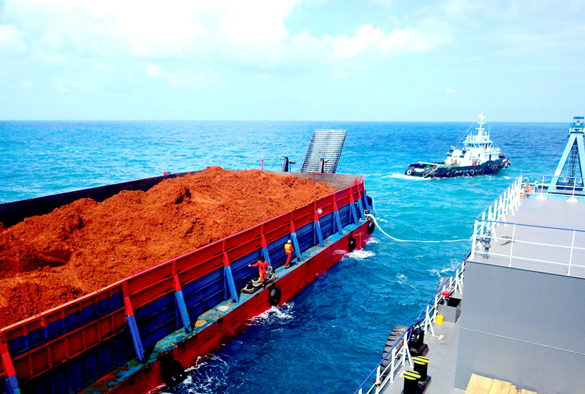 EXPANDING AND DEVELOPMENT
Annual exportation of Bauxite to China reached 11 million tons. NACKS delivered two newly built NEWCASTLEMAX vessels. The fleet kept expanding by acquiring 16 CAPE vessels.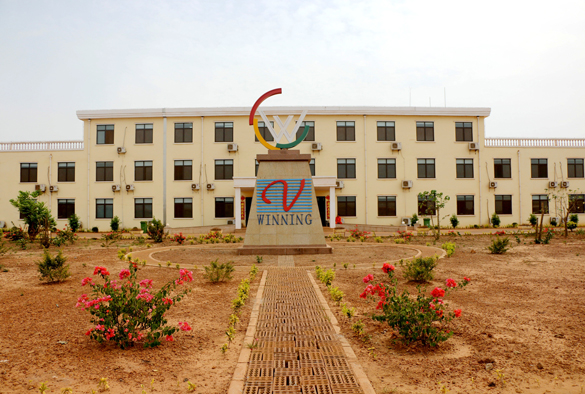 CONSOLATION AND IMPROVEMENT
Guinean ship Management Company was founded in 1st Aug 2017. The offshore logistics fleet has expanded to 6 floating cranes, 46 tugs, 34 barges and 12 speedboats. Guinean shipyard started to be in operation as well. In Nov 2017, the company signed a contract to build two 208K NEWCASTLEMAX. SUNNY BOFFA was delivered in Dec 2017. The company??s own fleet has increased to 33, 30 of which were CAPE vessels. The annual shipping amount reached 38 million tons. Until Dec 2017, Winning headquarter Singapore office has 53 staff, Winning Qingdao and Beijing have 123 staff, Winning Indonesia has 32 staff, Winning Guinea Conakry has 24 staff. Besides, contracted vessel crew, deployed Chinese staff in Guinea and local contracted staff in Guinea are nearly 10,000.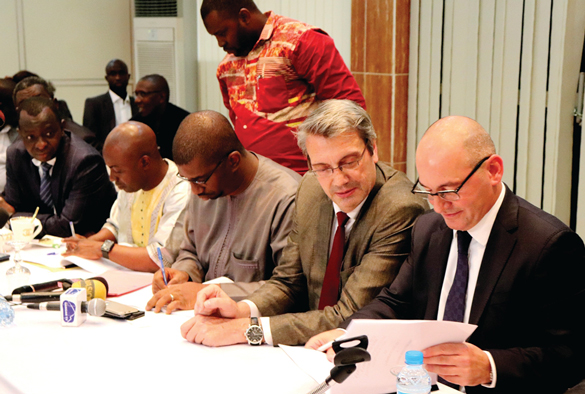 Three Conventions Signed and Passed
On Nov 26, 2018, the SMB-Winning Consortium, represented by the Mining Company of Bok, has signed with the Government of the Republic of Guinea three conventions for the implementation of an integrated project for the Bok region. Almost a month after signing the conventions with the government, dated November 26, 2018, the project of the Consortium SMB-Winning was ratified unanimously on Monday, December 24 2018 by the deputies of the National Assembly of the Republic of Guinea.This project includes (i) the construction of a 135-kilometer railway line in a corridor from the Boffa area to the Bok area, (ii) production and industrial exploitation. bauxite resources in the new mining areas of Santou II and Houda; and (iii) the construction and operation of an alumina refinery in the Bok Special Economic Zone.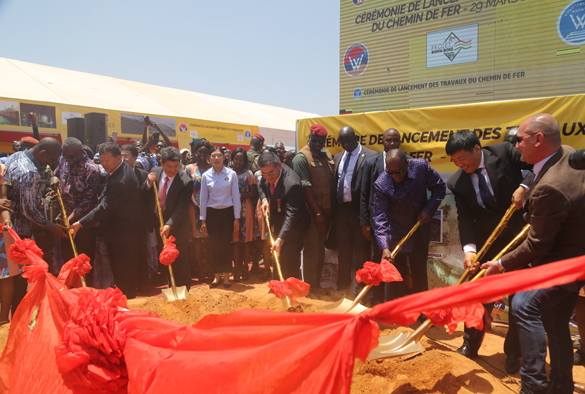 Three Conventions Signed and Passed
On Feb 20, 2019